Coinz Of The Month, Evolution Coin, Re-released Coinz and Flat Robs!
April isn't over yet- Coinz are on sale NOW!
We apologize for the delay on this month's Coinz of The Month set, our move to the new office slowed down the shipping process a bit. This month's coinz feature The Sillyman from our 2015 April Fool's special as well a cool Earth Day planted tree design. Remember that COTM are $15 for a set of two coinz and are limited to one per player. If you missed out on last month's COTM we still have a few sets available as well! You can buy both sets HERE. 
We're also excited to release a new Evolution Munzee coin which is perfect for tracking your Evo captures. The Evolution Munzee Coin is for sale for $10 and you can buy one HERE.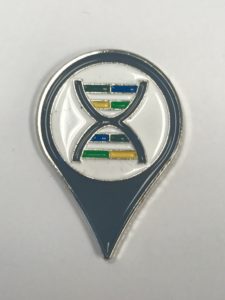 The coinz keep on coming! We're pleased to re-release our first set of Munzee Coinz: The Longsword, Greenie and Flat Rob! These were released in very limited quantity last year so we're happy to restock for those that missed out. The Longsword, Greenie and Flat Rob coins are $10 a piece and you can buy those HERE.
Speaking of our favorite flat fella… CZeeO Rob Vardeman is out of town so Flat Robs are on the map NOW until Sunday at 23:59 MHQ. We also have Flat Robs for sale in the store for the weekend so stock up and deploy while you can!  Flat Robs a $5 each and you can buy those HERE. 
Please note that since it is Friday we won't have anyone in the office for the weekend, so Coinz shipments won't go out until Monday. We appreciate your understanding and we hope you're as excited as we are for all the coinz craziness!
Munzee on!