QRazy Update! Permanent 8 Ball Marks Munzee Milestone
Things got pretty QRazy when we challenged the Munzee community to help us reach 8,888,888 deploys by the end of July. Since everyone joined forces to complete this record feat with time to spare, we decided to add a little something special to the map to mark this monumental accomplishment! Please welcome the Permanent Magic 8 Ball Munzee to the map!
Challenge Completed!
We gave players the entire month of July to knock out the QRazy 8's Deploy Challenge, but the 8,888,888th munzee was officially deployed on July 21 at 01:37:31. This very special munzee was a Crossbow deployed by Tomppa71 to officially complete the community challenge. This Munzee will now forever be a permanent Magic 8 Ball Munzee, which will work just like the specials*! You can view its location HERE!
To view this QRazy awesome special munzee, you will need to turn on your Tourism filter.
QRazy 8's Prizes
In addition to the permanent 8 Ball, all players who deployed at least 8 munzees through the month of July have been awarded 1 Virtual, 1 Virtual Color Credit, 1 Urban Fit credit, 1 Physical Capture 2x Booster, and the limited edition QRazy 8's badge today! This special badge appears as follows: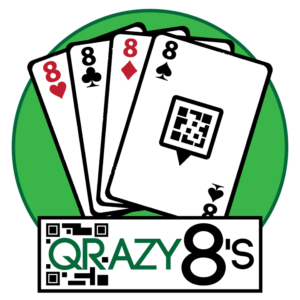 Thank you for all who helped make our QRzy 8's challenge possible! There's no community quite like ours, and we can't wait to see what awesome things we accomplish together in the future!
Munzee on!
*Magic 8 Ball Specials originally awarded 19 CapOn points, but Crossbows award 20 CapOn points. To make this permanent 8 Ball really special, the CapOn points for this munzee have been increased to 40 points! Congrats Tomppa17!