Prepare Your Appetites for Thailand Global Grub!
สุขสันต์วันสงกรานต์! Today marks the first day of Songkran, the Thai New Year's national holiday! The next few days will be filled with festivals and festivities, so we thought it was only appropriate to join in the celebration with the launch of our Thailand Global Grub today at 15:00 MHQ time!
Thailand will be joining a variety of other countries, such as Japan, Greece, and China, as our latest Global Grub item to hit the map. The Thailand Global Grub will be a physical munzee, with four Thailand Global Grubs hitting the map in order to celebrate Songkran. The Global Grub items will bounce to Greenies every 12 hours or when captured.
Points
Cap: 200
CapOn (Host): 100
Have you capped a Global Grub Munzee yet? When a Global Grub is capped, the player will earn a special badge containing a unique dish of food from the country on the flag pin. Capturing the Thailand Global Grub will earn you this delicious, piping-hot badge: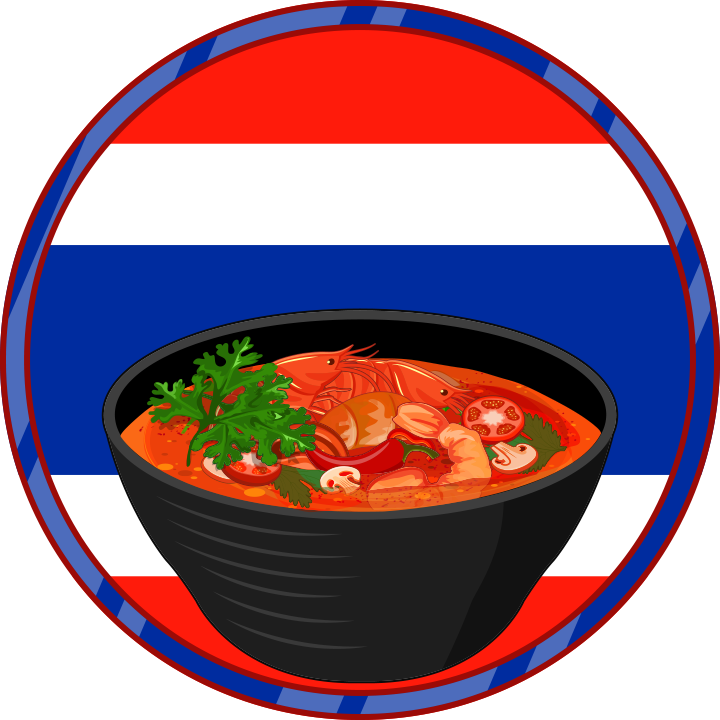 There's nothing like a steaming bowl of Tom Yam Goon to warm you up during a day of celebration. You can celebrate the festivities from home with a Tom Yam Goon recipe. This delicious soup is composed of shrimp stock, shrimp, lemongrass, Thai chilies, lime juice, fish sauce, kaffir lime leaves, and a number of other goodies. These delicious ingredients simmer together to form the perfect bowl of hot and sour soup!
Remember that all Global Grub items will be leaving the map on 12/31/2019 at 23:59 MHQ time. You will have until then to try your luck capturing these very rare specials, which will be bouncing all around the world. We will be putting out an overall capture line in the future, so stay tuned for more exciting Global Grub news!
Sawasdee Wan Songkran!
Munzee On!