New Personal Tags and More!
It's Father's Day weekend in some parts of the world (including the US), and we're kicking it off with some new Munzee store items any Dad would be happy to receive!
First off, we're excited to announce that we've added new Personal Tags to the Online Store! While supplies last you can purchase two new Personal Tag designs, one featuring Places Munzee icons and another featuring a Father's Day design, similar to the Mother's Day tags we released last month.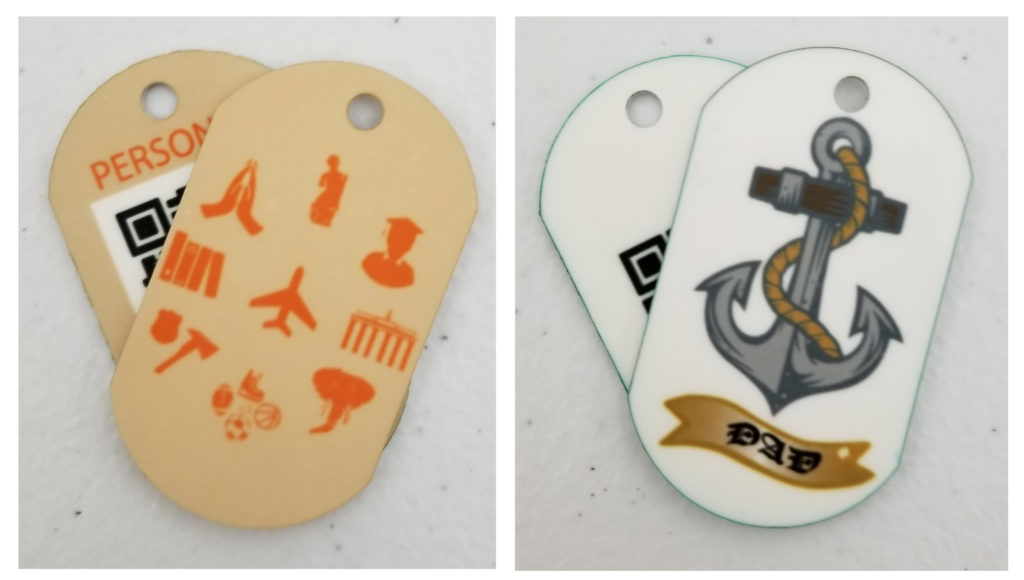 These are printed on aluminum dog tags, and are available now for $10 each. Remember there is a very limited quantity of these personals, so you can only purchase one of each design per account. Get Your Personal Tags HERE.
What do unicorns call their father? "Pop" corn. 
Get it? Classic Dad Joke. We also have a new variety of "Myth Crossing" game pieces that are sure to keep your local Animal Control officers guessing. This fun play off of traditional animal crossing signs is sure to be a hoot for all fans of Dad Jokes. We have a limited supply of each 3 inch sticker featuring the original Mythological Munzees. Get your Myth Crossing stickers HERE.
What do fathers want more than neckties, joke books and personal tags? Flat Friends of course! Since Flat Robs, Flat Matts, and Flat Lous are all active this weekend we've decided to put them all for sale this weekend too! All three Flat Friends will go on sale Friday morning and will be available until Monday at 10:00 MHQ time. This is a great time to get them on the map since they will be active ALL MONTH LONG in JULY!
Celebrate Dads worldwide by adventuring outdoors and maybe playing some Munzee too! Good luck and Munzee On!